I love the start of a new school year. I love shopping for new stationary, starting new classes, and breaking in a new planner. Last year I bought a planner from Target, and while it was pretty, it didn't work all that well for me. This year, I ordered one from an Etsy store and it is beautiful!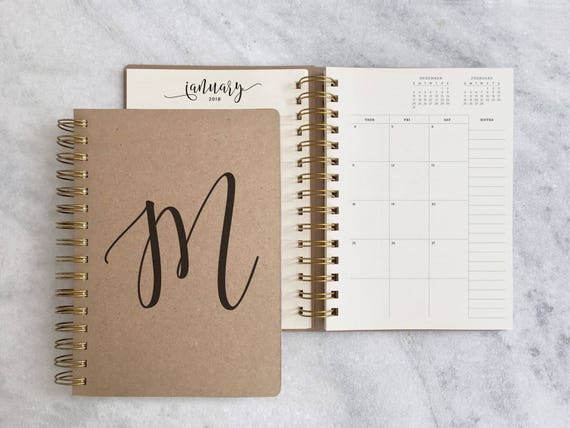 This planner is one of the styles from FavoriteStory. All of her planners are beautiful and there are so many designs to choose from. I went with just my first initial on it and I'm obsessed.
The interior layout is the best part of this. I love how the monthly is two pages and the weekly also spans two pages. Instead of the hourly layout that some other planners have (which is annoying for me to use), this one has vertical columns with check boxes next to each line. This allows it to function as a "to do" list of sorts as well as a typical planner.
This planner also has a section for contacts and notes, and comes with beautiful metallic clips that can be used to separate sections from each other.
If you're looking for a planner and don't want to spend a ton of money on one, this is a great choice! Let me know in the comments what planners you have been using or if you're more of a bullet journal or list person!
-Sienna